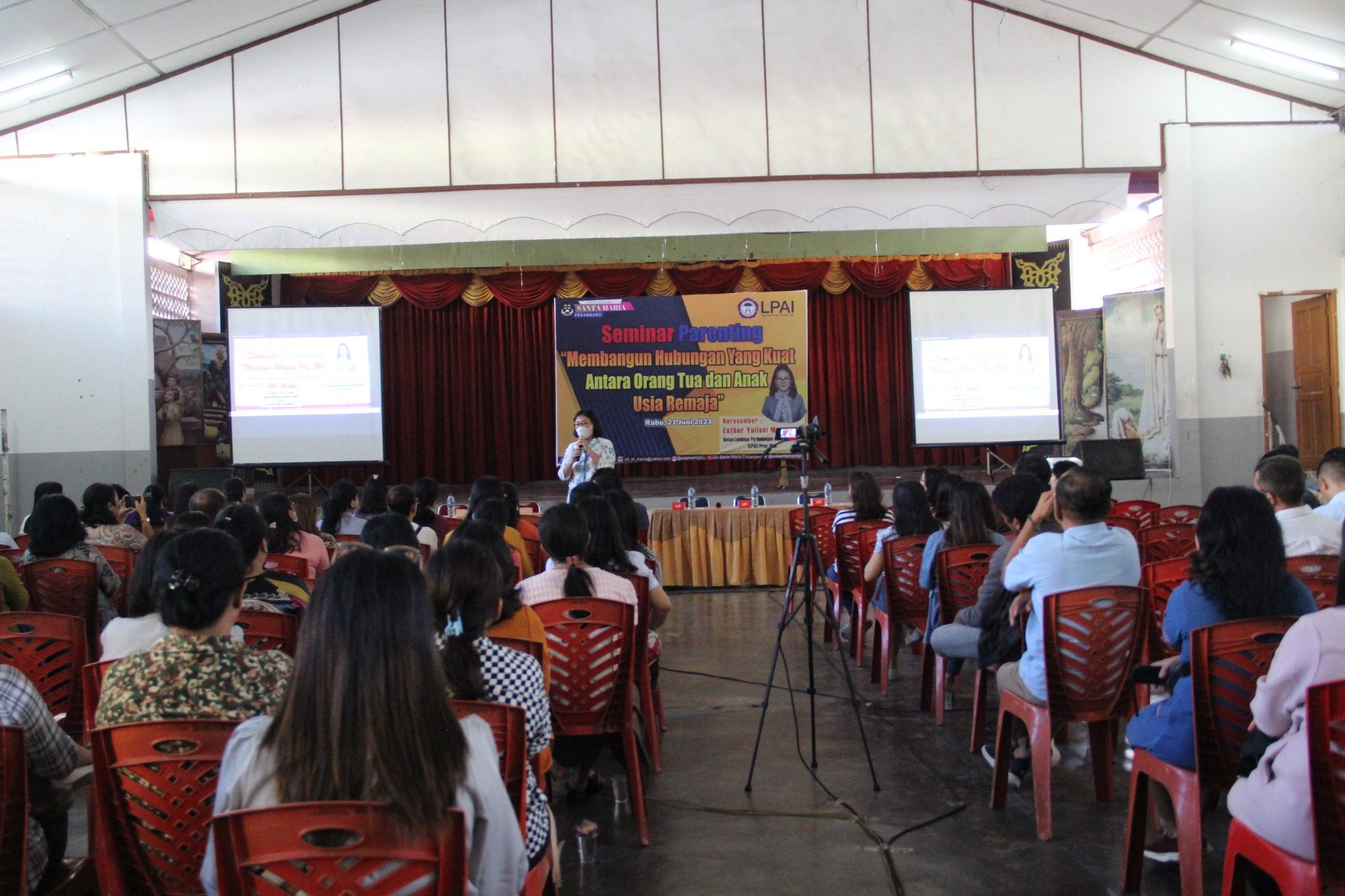 SD Santa Maria held a Parenting Seminar on 21 June 2023, with the theme "Building a Strong Relationship Between Parents and Teenagers" with a resource person Mrs. Esther Yuliani Manurung, a Chairperson of the Indonesian Child Protection Agency – LPAI Pekanbaru. The seminar was attended by the parents of Grade 4-6.
In her narrative, Mrs. Esther said that child protection is important, so cooperation between schools and parents is needed, both of them make corrections, both of them move to provide the best interests for the children. Schools and parents must understand each other so that they can prevent something bad from happening to a child's growth and development. She also emphasized that SD SANTA MARIA Pekanbaru is the best school that always instills good things in its students, especially in terms of discipline. "I am an alumni of SD SANTA MARIA Pekanbaru. I have experienced it. Many alumni of SD SANTA MARIA Pekanbaru have become officials and have experienced the benefits of getting the best basic education here. We hope that parents who have and will entrust their children to SD Santa Maria increasingly building strong communication relationships with their children so as to create a young generation who are smart, strong, tough, and have noble character." Thank you to Mrs. Esther, LPAI Team and parents who had attended the seminar.
Let's join with SD Santa Maria for  better and stronger relationship between generations!