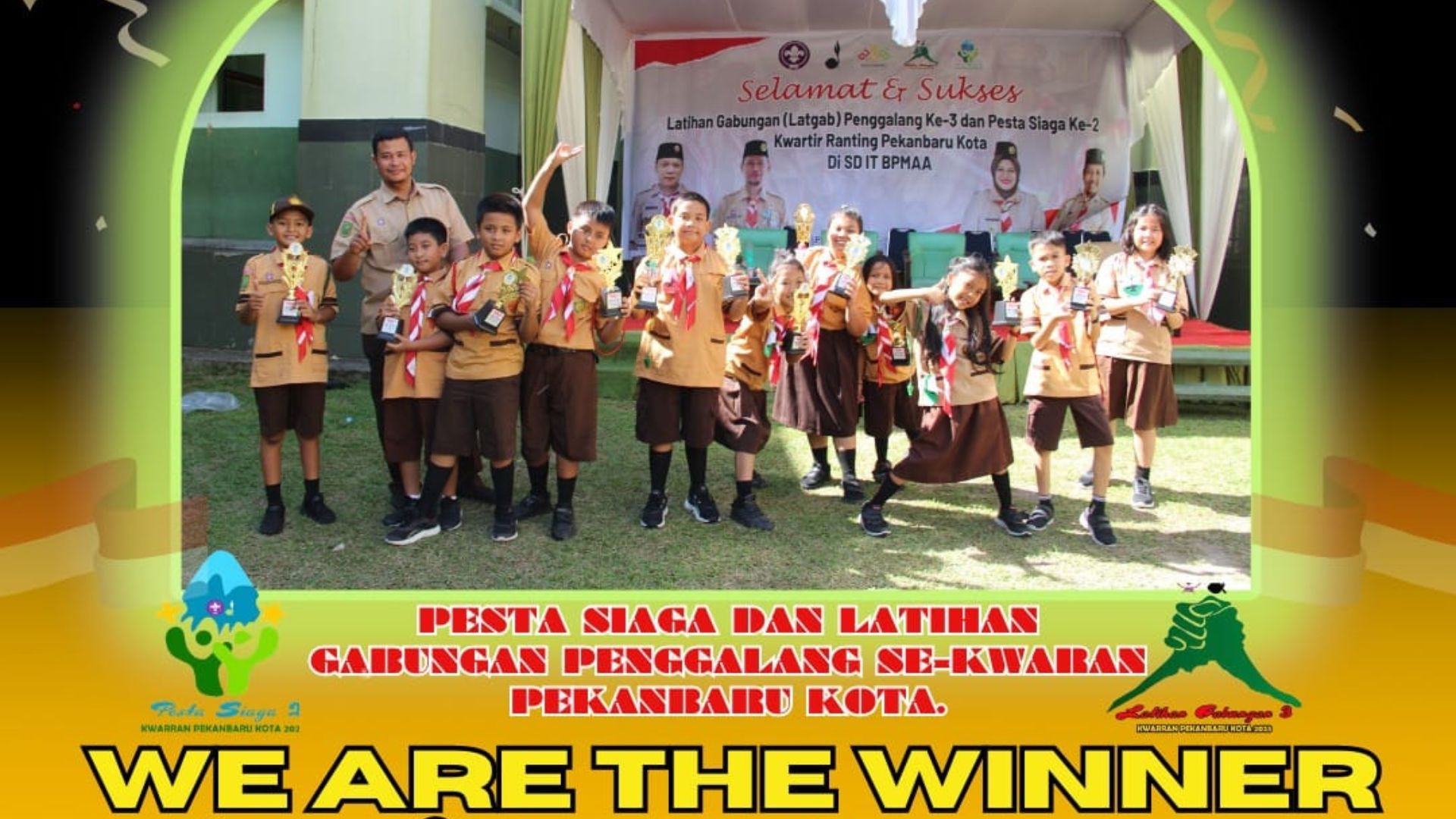 Scouts of SD SANTA MARIA Pekanbaru took part in various competitions in the activities of SCOUT PARTY and TRAINING of PEKANBARU City. This activity lasted for 2 days, on 17-18 June at SDIT BPMAA Jl. Sisingamangaraja. There were 8 branches of competitions and there were 14 trophies that were brought home!
Here are the winners:
1. Kenzie Wilmar Panjaitan : 3rd place in Men's KIM Competition
2. Kezia Maretta Lenora Simangunsong : 2nd Place in the KIM Putri Contest
3. Miguel Deandra Sembiring : 3rd Place in Men's Puzzle Competition
4. Edgina Carissa : 3rd Place in Princess Puzzle Contest
5. Paskalis Pati Gowing : 3rd place in Men's Rigging Rope Competition
6. Eowin G.C Siahaan  : 1st Place in Women's Rigging Rope Competition
7. Kimi Serena Harefa : 2nd Place in the Tak Tik To Putri Contest
8. Kent Austin : 2nd Place in the Men's Tak Tik To Contest
9. Shaul Zave Marhaposan Gestaldora Naibaho : 2nd place in Men's Creation Contest
10. Advenia Tri Utami  : 2nd Place in Harya Putri Contest
11. Mikhaella Halona BR Sembiring : 3rd Place Princess Coloring Contest
12. Mahameru Star Son Damianus : 2nd Place in Men's Coloring Competition
12. We got 3rd place in the Men's PBB competition
14. We got 1st Place in Women's Hymn Competition
Congratulations students! Thank you to Kwarran Pekanbaru Kotha and the parents who continue to support the children's activities. Let's join with SD Santa Maria Pekanbaru!