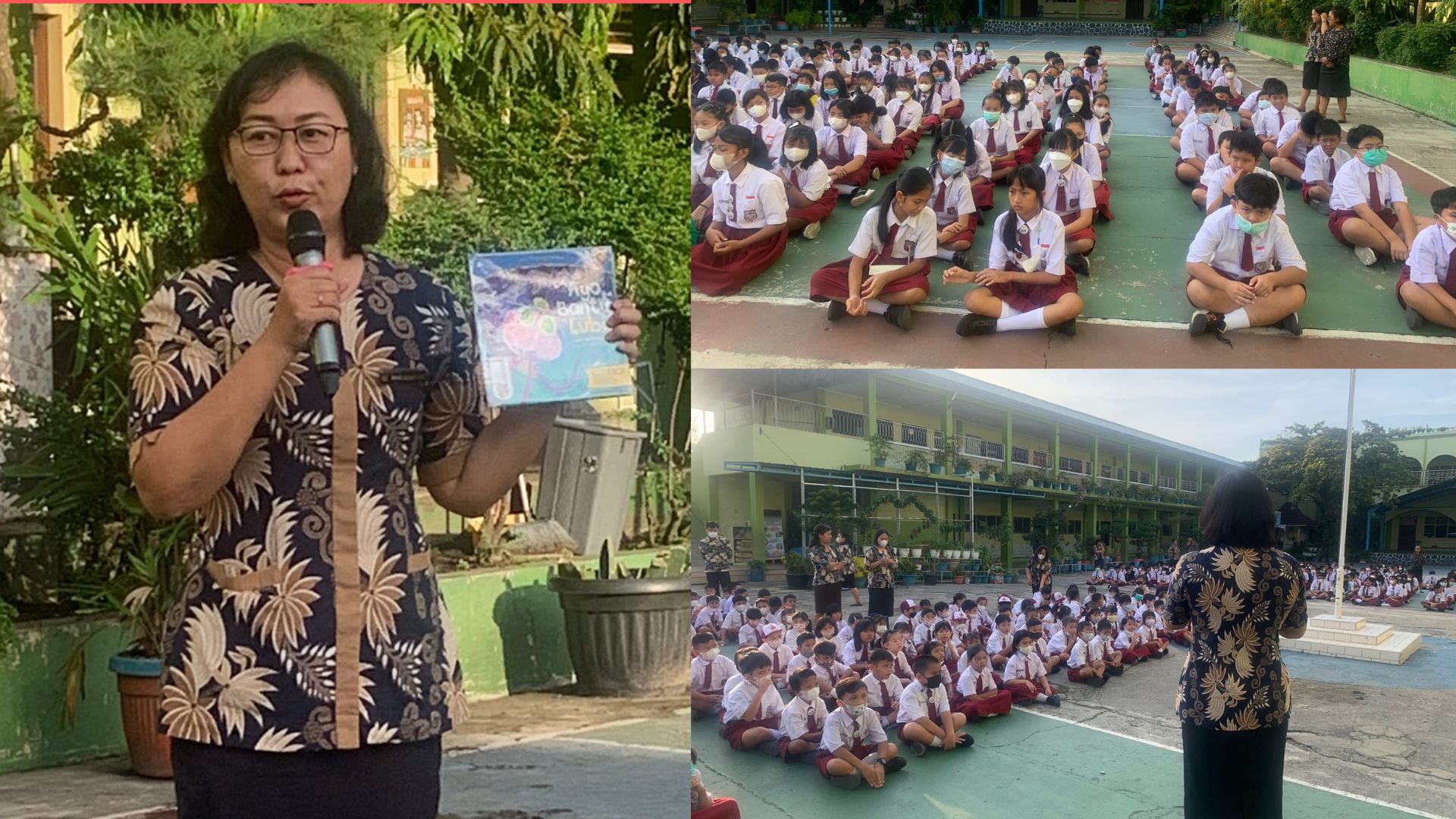 Mrs. Yeanna Amimi, the principal of SD Santa Maria, read a story in front of the students on Monday morning, 16th January 2023. 
The students were very enthusiastic to hear and answer questions related to the content of the book being read. 
This gathering is aimed to develop matters related to literacy and as an additional material for a literacy summary 
that will be written by students. As we know, SD Santa Maria has a literacy program called One Week One Book. 
To increase the interest and love of reading for students, SD SANTA MARIA Pekanbaru held a Literacy Ambassador Election.
All students will go through a selection at each level per semester. All students who'd like to join the election 
must upload their summaries in a google form.
SD Santa Maria always strive to develop literacy among students, to develop interest in reading and writing for all students. 
Let's join with SD Santa Maria and be a Literacy Ambassador!