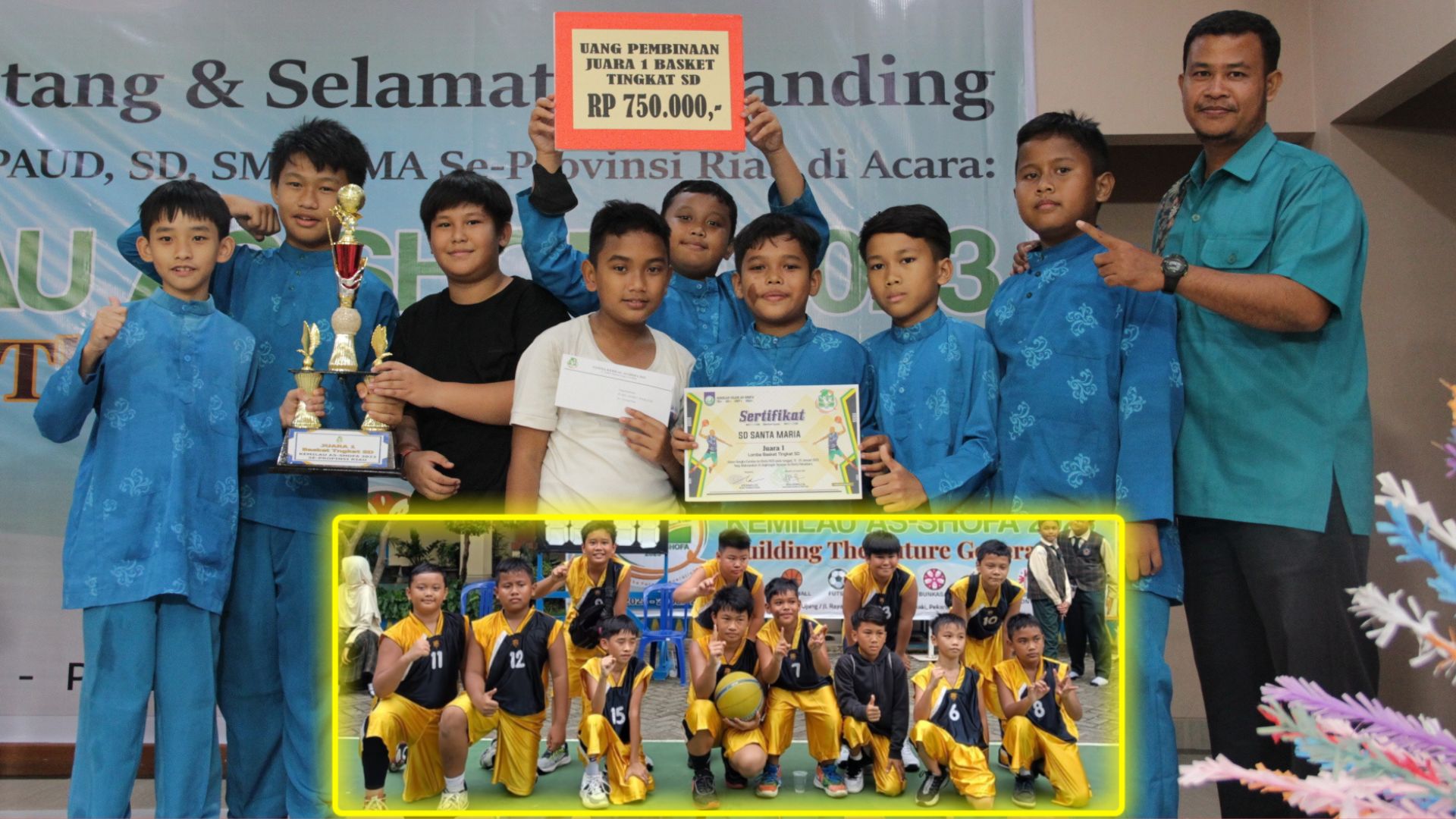 Congratulations to SD SANTA MARIA Basketball Team for becoming the CHAMPION in the "Kemilau As-Shofa basketball competition" organized by As-Shofa Islamic Elementary School on January 14-18 2023.
We are proud of the team's struggle from the preliminary round to the final. The team score acquisitions:
🏀SD Santa Maria vs Witama School,  51:1
🏀SD Santa Maria vs SD Darma Yudha,  14:13
🏀SD Santa Maria vs SDI As-Shofa,  20:1
You guys are the best! Always being a solid and humble team to stay in the top position. 👏🏽👏🏽
SD Santa Maria has many sport extracurricular to support the students' interests and talents, such as Basketball, Football and Badminton.  Let's join with us and be the gridiron champion!