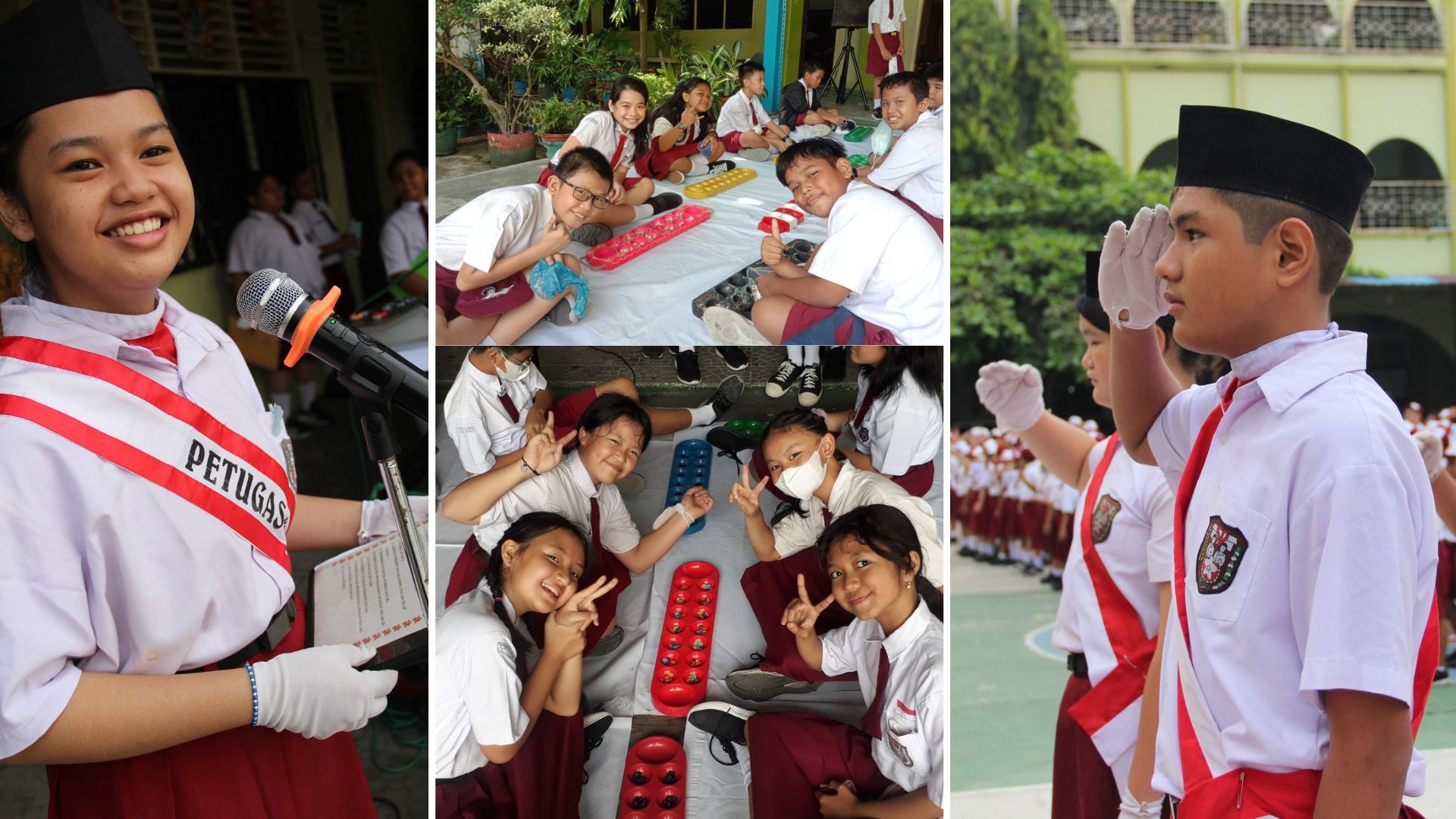 The National Education Day was commemorated by Santa Maria Elementary School students, starting with a flag ceremony led by the school principal, Mrs. Yeanna Amimi, S.Pd. The ceremonial officers were students of grades 5 and 6. All students followed the ceremony solemnly.
This event continued with traditional children's games, such as: congklak, post box, basic abc 5, domikado and multiplication game. The games took place in the school hall and in the field. All students played the traditional games joyfully.
Happy National Education Day 2023. Moving Together, Enlivening Freedom of Learning (Bergerak Bersama Semarakkan Merdeka Belajar) !