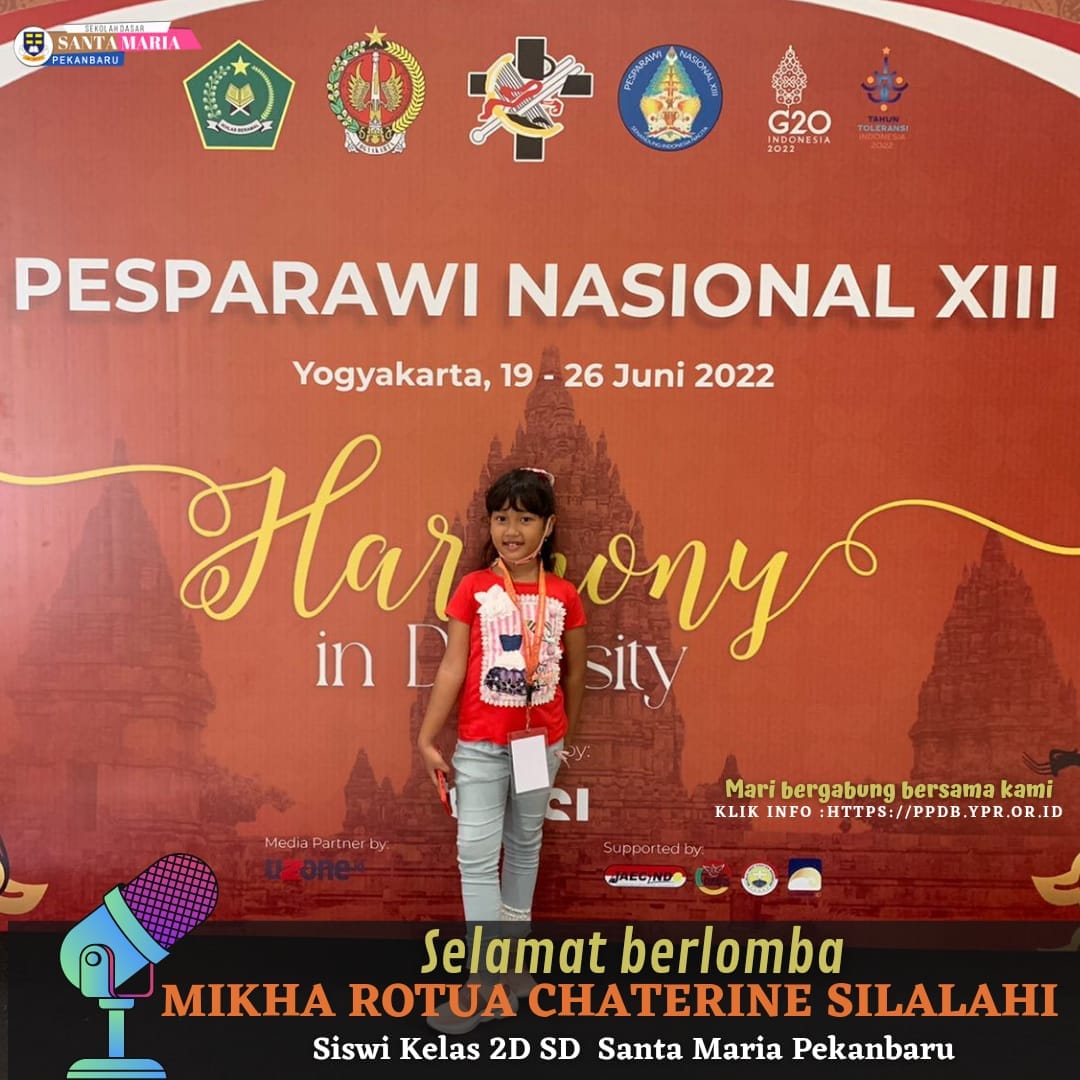 Mikha Rotua Chaterine Silalahi, became one of the participants in the Solo Song Competition for children of  age 7-9 year-old in Pesparawi XIII in Yogyakarta. Together with Mikha, there are also Jessica Naibaho, Kezia M. Simangunsong, Rafanael K. Sianipar and Beatrice Hutabarat in the Children Choir Team.
The opening of Pesparawi was carried out by the Deputy Minister of Religion of the Republic of Indonesia accompanied by the Governor of Yogyakarta, Sri Sultan Hamengku Buwono X on Monday, June 20, 2022 in the Prambanan Temple Court. Riau won a total of 5 gold medals and 6 silver medals. Congratulations and proud to our students for their contribution to Riau!
Santa Maria Elementary School has various kinds of extra-curricular activities in academics, arts and sports. One of the extracurricular is Singing Class. The class, which fostered by Mr. Jun, is frequently participating in various competitions. Our school always supports the talents and potential of each student. We provide wide space for them to discover and develop their talents here. As a result, they have made many achievements during their time learning at this school. Come and join Santa Maria Elementary School and sing like Mikha!