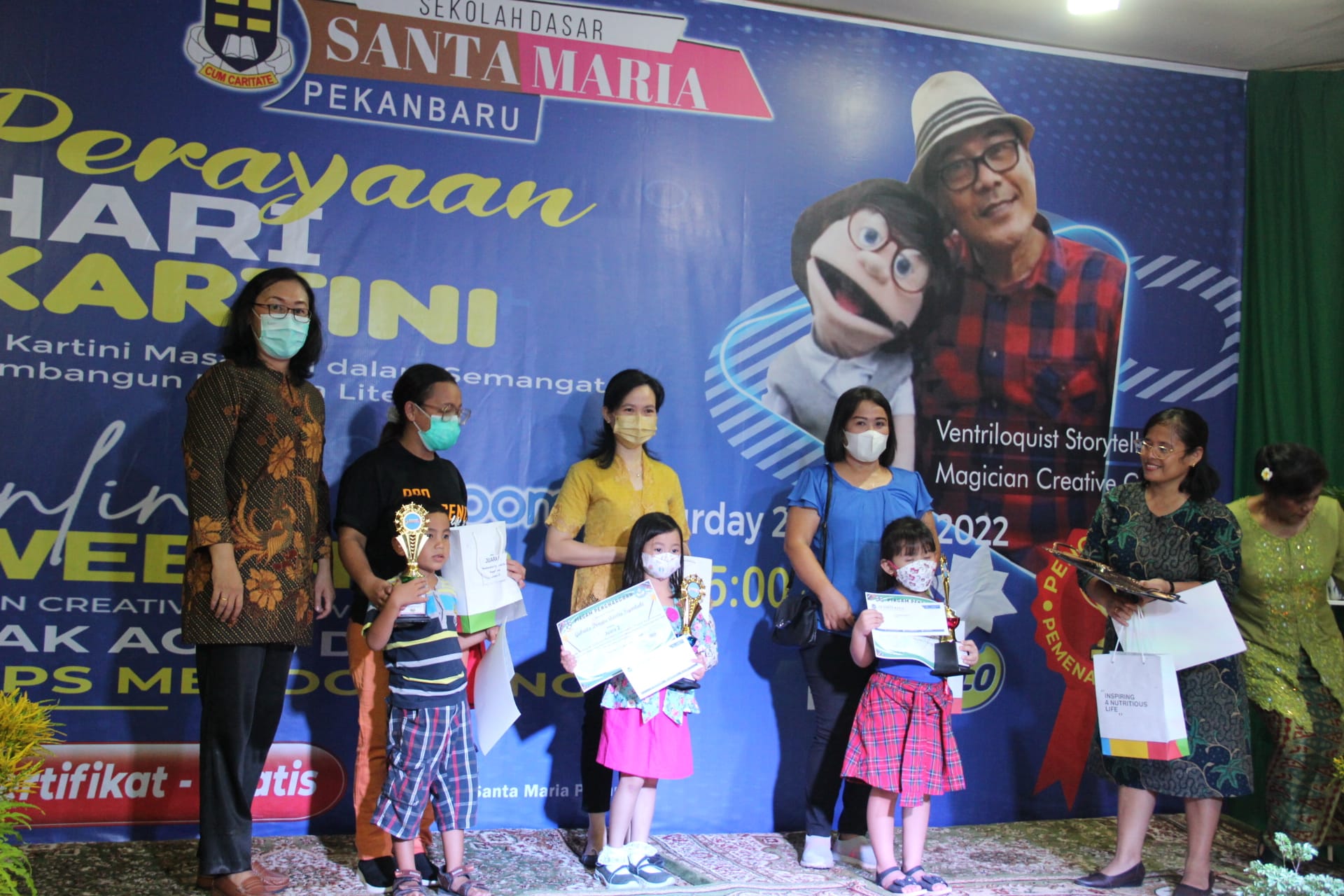 Inviting Kak Agus DS as a resource person for the KARTINI DAY CELEBRATION WEBINAR at SD Santa Maria is not easy. He is a busy figure in literacy, especially in the world of storytelling in Indonesia.
Kak Agus is happy to give his time, energy, thoughts, and knowledge to all students SD SANTA MARIA Pekanbaru. To him, this is an extraordinary thing. SD SANTA MARIA Pekanbaru is concerned with literacy and the need for up-to-date knowledge development about storytelling. He is saluted and proud to be a guest speaker.
In this webinar, Kak Agus discusses how important storytelling is for children and gives tips on how to tell a good story. In this webinar, there is the announcement of the winners and the awarding of the competition.
Though it was only for a moment through the online screen, Kak Agus gave tips with a simple technique that hit the hearts and minds of the participants. Kak Agus's cuteness also cheers us up.
Hopefully, this webinar will have a positive impact on literacy development and storytelling for Santa Maria Elementary School students. We hope there will be a successor to Kak Agus DS among the participants in the future.
Participants in this webinar are not only residents of SD Santa Maria, but there are also people from outside the city, such as Malang, Jakarta, and Bekasi! Great and Amazing!