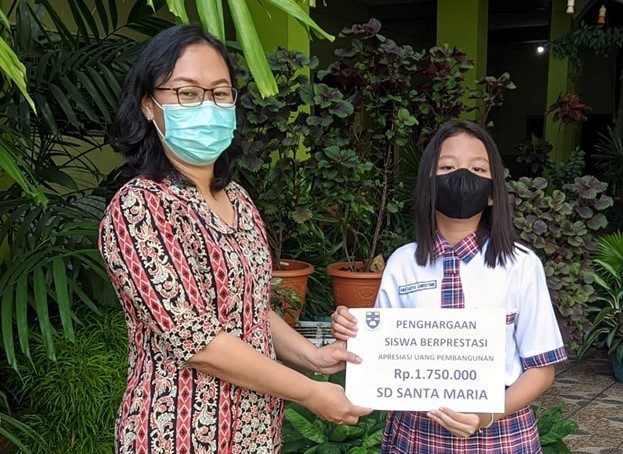 Outstanding!!
The Prayoga Riau Foundation gave awards to outstanding students in the form of appreciation for development money.
They were awarded for 6th-grade students who ranked 1-3 in class. The overall winner is the cumulative result of grade 4-6 report cards and non-academic achievements.
Hopefully, this award will be an encouragement to achieve more and increase the enthusiasm for learning for students who have not yet received it.
We are glad to have Prayoga which has always been an educational institution that pays attention to all students in Pekanbaru and other cities.