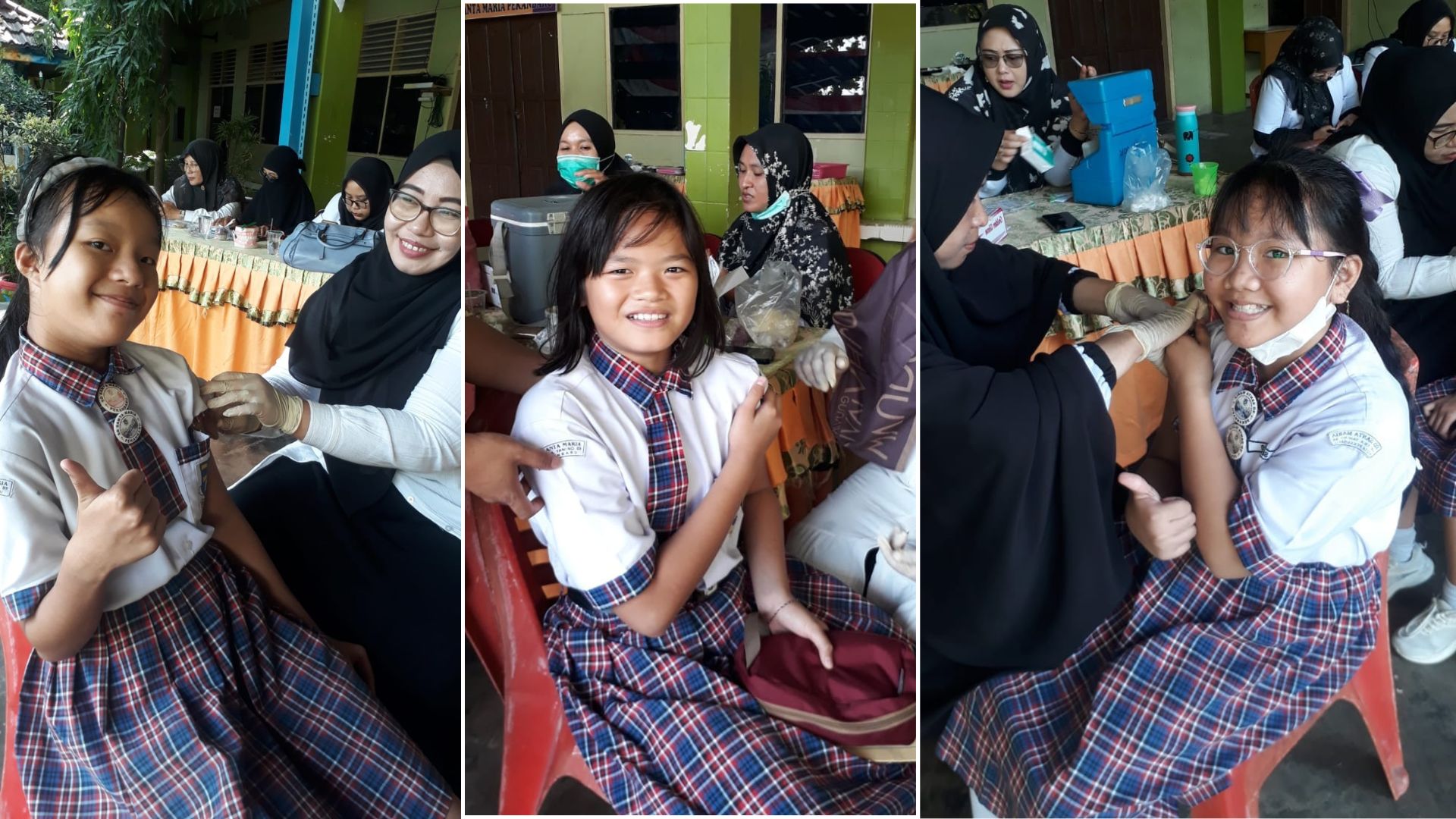 The female fifth graders of SD SANTA MARIA Pekanbaru received basic HVP (Human Papilloma Virus) immunization, while all first graders received MR (Measles & Rubella) immunization on Wednesday, 23 August 2023. Immunization is the cheapest effort. If you have cervical cancer, it is definitely expensive.
The HPV immunization is mainly given immediately to girls aged 5th grade SD/MI/equivalent or children aged 11 years (for school-age children who are not in school) for the first dose and for the second dose 6 to 12 months later. This HPV vaccine is very important to protect girls from cervical cancer or cervical cancer. Cancer of the cervix (cervical) is the second highest cause of death and one of the biggest health financing burdens in Indonesia. The Ministry of Health, through local health centers and schools, invites parents to support the administration of this HPV to their 11-year-old daughter.
Hopefully, with this extraordinary government attention, Indonesian children will always be healthy and happy, because their health is our asset.